Why inspect buildings for termites?
Termite Inspection Report
Timber Pest Insection (and other timber pests)
Generally most people in Perth understand this to mean just termites and termite activity, which is only partly correct. There are other timber pests such as timber borers, as well as termite conducive activity which should be identified during the timber pest inspection.
Any structure can be attacked by Timber Pests and vigilance is the only way to detect and stop timber pest activity. At prepurchase this means having the timber building components inspected for termites, wood rot and timber borers, as well as non timber components for nests/ activity. Common areas for damage are sheds, door frames, stumps, extensions, unauthorised building work, roof frames and paper backed plasterboard.
Following the timber pest inspection Periodic maintenance should also be undertaken to include visible inspection measures to minimize possibilities of infestation in and around a property. Factors which may lead to infestation from Timber Pests include situations where the edge of a concrete slab is covered by soil or garden debris, filled areas, areas with less than 400mm clearance, foam insulation at foundations, earth/wood contact, damp areas, leaking pipes, etc; form-work timbers, scrap timber, tree stumps, mulch, tree branches touching the structure, wood rot, etc. Gardens, pathways or turf abutting or concealing the edge of a concrete slab will allow for concealed entry by timber pests. Any timber in contact with soil such as form-work, scrap timbers or stumps must be removed from under and around the buildings and any leaks repaired.
Contact SHS Building Consultants for your combined building and pest inspection today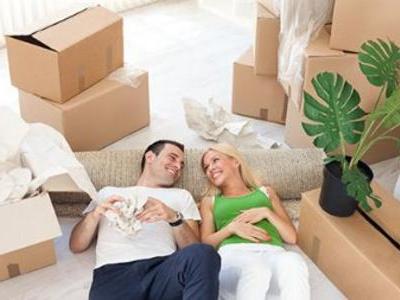 Book online, phone 0401 953 226 or email christian@shsbuildingconsultants.com.au to discuss your requirements.
Whether for Structural or Comprehensive Prepurchase Inspections or for the Identification of Defective Building Work, contact SHS Building Consultants today for professional, friendly advice.
We offer flexible solutions for your of your Building Inspection needs.
Your investment is in safe hands with SHS Building Consultants.
Building and Pest Prepurchase
Reviewed by
contactJoeinperth
Building and Pest inspection was very competitively priced compared to the other quotes we got and we got an extremely detailed report for our money with lots of photos and well written / relevant  comments. Christian was happy to meet onsite and talk over the phone afterwards with the agent. He didnt miss a thing and we got some significant defects fixed before settlement- HIGHLY recommended saved $$$. Thank you. Joseph. H

★★★★★
Rating:
5.0 out of 5
---
Practical Completion Two Rocks
Wow christian from SHS picked up on over 30 defects to our new build. From carpentry issues to roof framing compliance, and workmanship issues with tiling and painting. Builder fixed all items. Highly recommended for all new builds

★★★★★
Rating:
5.0 out of 5
---
Prepurchase Inspection Ellenbrook
Great service, great price

★★★★
Rating:
5.0 out of 5
---
Prepurchase Inspection Perth
Very comprehensive report, fast turnaround. Picked up on a few big defects I would not have seen myself until it was too late. Thanks!

★★★★★
Rating:
5.0 out of 5
---
Practical Completion Singleton
We have just received a 38 page report for our new build. Complete with photos and descriptions for easy identification, our builder started fixing things right away, there were some major defects to the roof. Very knowledgeable and a very comprehensive report. Highly recommended!.

★★★★★
Rating:
5.0 out of 5