SHS Building Inspections Perth
Structural Pre-Purchase Inspector
Termite and Structure combined from $365.00
Comprehensive Building, Prepurchase and Compliance reporting by a qualified, Registered Builder
christian@shsbuildingconsultants.com.au
0401 953 226
Registered Building License # 14348
Structural Building Inspections

Structural Prepurchase $265.00

Building & Pest $365.00

Building, Pest & Pool $599.00

Combined Building, Pest or Pool

Licensed and Registered

Defect Reporting & Condition

Safety and Compliance Reporting

Termites, Borers

---

Prepurchase Building Pest and Pool Inspections

Cost and scope listed below is indicative and based on general inspection requirements in the Perth metro area. Please contact us for a firm quote based on your specific needs and location. Prices Include GST

Combined Structural Building and Timber Pest Inspections from $365.00

Option 1

Structural Prepurchase Inspection of main dwelling $265.00

Structural Building- No timber Pest

---

Structural assessment of all primary building components to the main dwelling including:

The sub floor space/ foundations structure

The interior of the building (walls and floors) structure

The exterior of the building (walls) structure

The roof space (roof frame)

Summary

Includes primary structural building elements.
Excludes Timber Pest Inspection.

---

Option 2

Comprehensive Building Inspection + timber pest $465.00

Comprehensive Building Prepurchase Report- includes timber Pest

---

Comprehensive timber pest to building components and within a 30m radius plus

All primary structural and non structural building components to the main dwelling as well as secondary buildings within 30m

Internal & external walls and linings

Cracking, settlement and subsidence

Moisture testing of damp affected areas

Ceilings and cornices condition

Smoke detectors and RCD's - Installation

Boundary fencing & retaining walls condition/ defects

Doors and windows operational

Plumbing (fixtures and fittings) including vanity basins, baths, toilets, sinks & taps

Lights, exhausts rangehoods ovens etc.. checked for working order

Kitchen, laundry & bathroom cabinets and benchtops defects

Stairs Internal and External

Roofing, facia, gutters, downpipes, eaves, barges, vents & skylights condition / weathering

Insulation and sarking

Driveways & paths

Surface drainage

Summary

Fully Comprehensive and extremely detailed timber pests and Building combined to the entire building in accordance with the terms.
All accessible building components assessed in accordance with the terms, as well as granny flats, studios, sheds and other outbuildings within 30m of the main house.
Major, minor and safety concern defects assessed in accordance with the terms as well as structural defects.

---

Option 3

Structural Prepurchase + Timber Pest $365.00

Structural Building includes timber Pest

---

Comprehensive timber pest to all building components and within a 30m radius

Structural assessment of all primary building components to the main dwelling.

Summary

Includes only the primary structural building elements.
Includes Timber Pest Inspection to within 30m of the Dwelling.

---

Option 4

Structural BUILDING, PEST and POOL

Prepurchase Inspection Packages from $599.00

---

Comprehensive timber pest to all building components and within a 30m radius

Structural assessment of primary building components to the main dwelling.

Pool fence compliance / safety checks

Pool equipment operation tests

Leak detection tests (sonar)

Pool Chemical hygiene (chemical tests)

Summary

Structural inspection Includes only the primary structural building elements.
Includes Timber Pest Inspection to within 30m of the Dwelling.
Includes Comprehensive Pool inspection.

Option 5

Comprehensive BUILDING, PEST and POOL

Prepurchase Inspection Packages from $645.00

Comprehensive timber pest to all building components and within a 30m radius

Comprehensive Major, minor and safety concern defects assessed in accordance with the terms.

Pool fence compliance / safety checks

Pool equipment operation tests

Leak detection tests (sonar)

Pool Chemical hygiene (chemical tests)

Summary

Major, minor and safety concern defects assessed in accordance with the terms as well as structural defects.
Comprehensive Timber Pest Inspection to within 30m of the Dwelling.
Includes Comprehensive Pool inspection.

---

Contact us for a quote.

ph 0401953226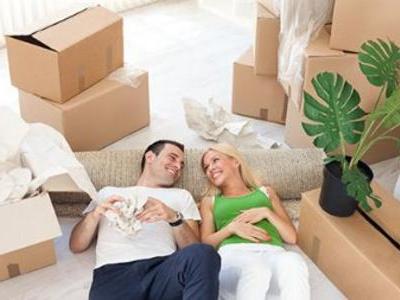 Book online, phone 0401 953 226 or email christian@shsbuildingconsultants.com.au to discuss your requirements.
Whether for Structural or Comprehensive Prepurchase Inspections or for the Identification of Defective Building Work, contact SHS Building Consultants today for professional, friendly advice.
We offer flexible solutions for your of your Building Inspection needs.
Your investment is in safe hands with SHS Building Consultants.
Building and Pest Prepurchase
Reviewed by
contactJoeinperth
Building and Pest inspection was very competitively priced compared to the other quotes we got and we got an extremely detailed report for our money with lots of photos and well written / relevant  comments. Christian was happy to meet onsite and talk over the phone afterwards with the agent. He didnt miss a thing and we got some significant defects fixed before settlement- HIGHLY recommended saved $$$. Thank you. Joseph. H

★★★★★
Rating:
5.0 out of 5
---
Practical Completion Two Rocks
Wow christian from SHS picked up on over 30 defects to our new build. From carpentry issues to roof framing compliance, and workmanship issues with tiling and painting. Builder fixed all items. Highly recommended for all new builds

★★★★★
Rating:
5.0 out of 5
---
Prepurchase Inspection Ellenbrook
Great service, great price

★★★★
Rating:
5.0 out of 5
---
Prepurchase Inspection Perth
Very comprehensive report, fast turnaround. Picked up on a few big defects I would not have seen myself until it was too late. Thanks!

★★★★★
Rating:
5.0 out of 5
---
Practical Completion Singleton
We have just received a 38 page report for our new build. Complete with photos and descriptions for easy identification, our builder started fixing things right away, there were some major defects to the roof. Very knowledgeable and a very comprehensive report. Highly recommended!.

★★★★★
Rating:
5.0 out of 5