Registered Building Inspector
14348
Fully inclusive
Comprehensive Reporting
Registered Builder
Qualified, reliable reporting

Building Inspections Perth, Western Australia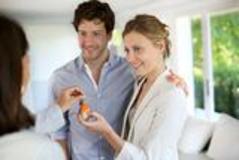 Need a Building Inspection in Perth?
Look no further than SHS Building Consultants for experienced, qualified and fully insured Building Inspection services in Perth
We have local knowledge of the area, best building practices, use of materials and most importantly, who are able to identify any building defects for pre purchase.
SHS Building Consultants Perth can assist with a wide range of building inspection services including, Combined Termite and Building Inspections, stand alone Structure and Pest and comprehensive Building Inspections.
If buying a new property in Perth SHS Building Consultants can assist to ensure that your new property is exactly what you have paid for, it is worth the price and has been built to acceptable standards without major defects.
Before renovating or buying, know if a property has any structural issues, (or other major defects) termites, roof leaks, shower leaks, (or other expensive repairs needed) so that you can move forward towards settlement with confidence knowing that all the relevent information has been documented in a Pre-Purchase Inspection Report before you commit to buy or negotiate within the contract.
Call 0401 953 226 now to book in a Building Inspection in Perth today. We can often offer same day services for properties in Perth.
Our written reports are delivered promptly.